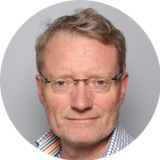 Brendan Dunphy
IT Leadership Roles Center for Strategic Technology, Accenture
SUMMARY
Brendan Dunphy is an entrepreneur, consultant & social innovator specializing in strategy, innovation and transformation with a particular interest in startup collaboration with corporates to create new value for both parties. He has above 35 years of experience for consulting in strategy, innovation and talent development.
PROFESSIONAL BACKGROUND
Founder & principal consultant at Dunphy Associates.


Co-founded online benchmarking provider Max.Net (UK) Ltd. and internet services company Extend Solutions.


Co-founder of Africaiq, Trustee of the youth charity the lowdown and Ekhaya Skill Centres in the UK and advisor to Teach the Future Europe in the Netherlands.


Consulting Director at Mobile Market Development (Telco research, Dublin).


Former Innovation Lead at Frost & Sullivan Ltd. in Europe (growth research, London).


Former Director of the Accenture (then Anderson Consulting) Centre for Strategic Technology in Sophia Antipolis.
We'd love to hear from you
Tell us about your requirement and we'll be in touch