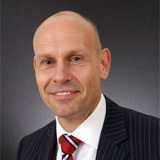 Chief Corporate Governance Officer (CCGO)
Rob is a chartered banker with over 30 years' experience of leading teams and working with SME businesses.
He is a business growth expert, working with innovative early stage businesses that have exciting scale up opportunities. In his banking career with RBS/NatWest he managed teams of 200+ and had responsibility to deliver revenues in excess of £100m through multiple teams. Rob has unparalleled knowledge of the funding options available to growing businesses, from bootstrapping and 'friends & family,' and from seed equity to senior debt. He works with a range of SME clients in London and the South East, whilst still providing debt advisory services to banks. He is an experienced non-executive director and has extensive M&A experience, particularly on the sale side. At Ignitho, Rob oversees our Corporate Governance & Investor Relations.
Tell us about your requirement and we'll be in touch