Accelerate your
AI
& cloud charter with Ignitho and Microsoft.
We specialize in helping you develop the right data strategy for your business using the power of Microsoft Azure solutions.
Create flexible self-service dashboards to enhance the data-driven culture at your organization. Ignitho will collaborate with you to analyze the gaps in your information needs and then create the right dashboards to equip your business and operations teams with up-to-the-minute analytics.
We make it easy for your data scientists and analysts to have the clean data they need at the right time. With well thought-out enterprise integrations we'll mitigate all the complexities of ingesting and storing your enterprise data.
CDPs have emerged as a robust solution for targeted use cases in marketing, and operations alike. Ignitho will rapidly enable a fully AI driven CDP for you. We can either integrate data directly from your source systems or create a data lake driven CDP as well.
Ignitho is well versed with handling the dual challenge of generating AI insights and then operationalizing it. We have a catalog of AI models we can bring to expedite AI insights generation after proper testing. But we also specialize in implementing those insights into operations through a combination of API gateway integrations, robotic process automation (RPA – optionally using the MS Power platform) or other integration methodologies your organization may prefer.
Ignitho has helped several clients migrate their application portfolio and analytics to the cloud. Instead of a lift and shift, we carefully and collaboratively analyze the portfolio, and then perform the migration so that benefits are delivered rapidly without any business interruption risk. To ensure agility in innovation and high analytics maturity, adopting the cloud is becoming a necessity.
Ignitho helps you address the challenges with management of data, maintaining compliance, and identifying the sources of truth for better business performance. We leverage Microsoft Purview to provide unified data maps across a diverse technology and data deployment portfolio.
Sign up for your CDP strategy workshop available on the MS Azure marketplace.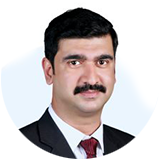 Chief Technology Officer (CTO)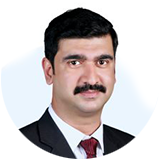 Chief Technology Officer (CTO)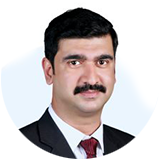 Chief Technology Officer (CTO)
Tell us about your requirement and we'll be in touch